Overall security architecture
VoiceThread's overall security model focuses on a defense-in-depth approach. Access is controlled at the user level, application level, and within the underlying infrastructure. Back-end firewalls protect services from each other, limiting the cross section of attack.
Amazon Web services (AWS) Identity and Access Management (IAM) also provides additional layers of security for various pieces of the application. An agile and frequent release process ensures that any security concerns are addressed in a timely manner.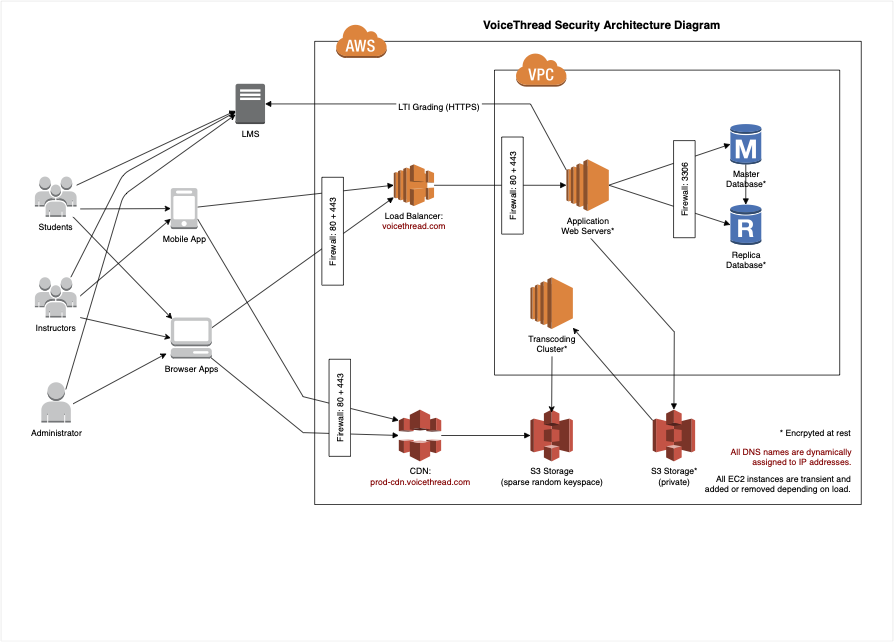 Contact us with any questions.